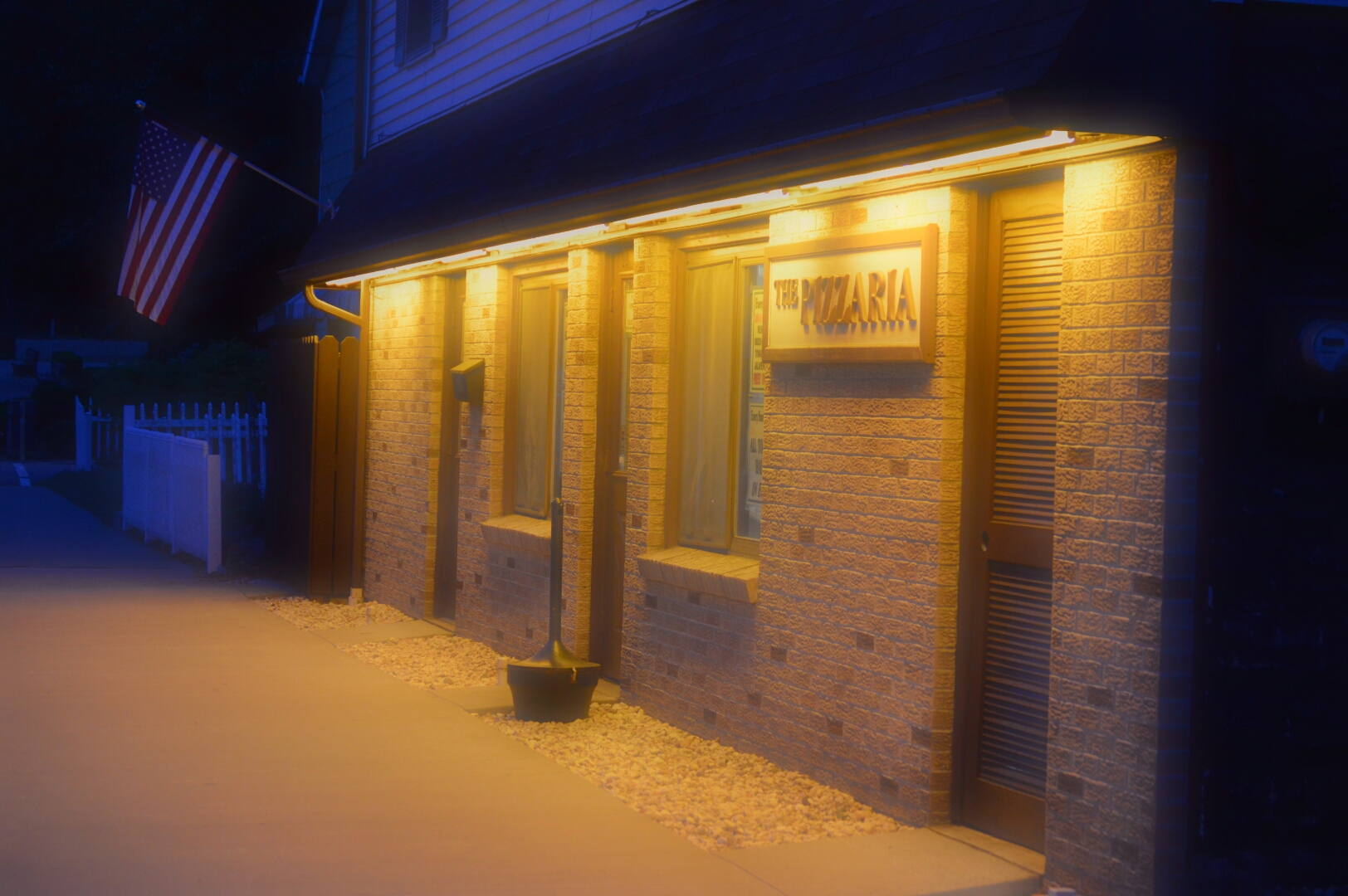 The Pizzaria
the oldest pizza shop in Armstrong county
est. 1958
Located in Ford City, The Pizzaria is known for it's great hometown pizza. The dough is made fresh daily and is hearth-baked.
Photos by Jaime Thompson
The Pizzaria opened in 1958 and is located in Ford City Borough in Armstrong County. Since then, there has been three owners Joe Costanzo (1958), Bill and Deb Cousins (1978) and Richard and Janis Wakefield (2012).
The Pizzaria is managed by Jaime Thompson, the daughter of Richard and Janis the current owners. She started back in 1993 and worked there off and on for many years. Although, the Pizzaria has not changed the dough recipe, they do add new appetizers and yummy pizzas,
Phone
(724)763-2401
Location
509 11th Street
Ford City, PA16226
Hours
Tue-Thu 3pm-9pm
F-Sa 3pm–10p
Su 3pm–9p
closed Mondays
STROMBOLI
SMALL (10")
FEEDS 1-2 $8.99
LARGE (14")
FEEDS 2-4 $14.99
WE PROVIDE CHEESE AND SAUCE THEN IT IS YOUR CHOICE OF UP TO 5 OF THE FOLLOWING PIZZA TOPPINGS:
BLACK OLIVES, GR/RED PEPPERS, MUSHROOMS, HOT PEPPER, RED ONION, TOMATOES, ANCHOVIES, PEPPERONI, PORK SAUSAGE, HAM, BACON, GROUND BEEF, MEATBALLS, ITALIAN SAUSAGE & CANADIAN BACON
YOU MUST HAVE COUPON PRESENT AT THE TIME OF PURCHASE.
YOU MAY ONLY USE 1 ONLINE COUPON PER VISIT.
LIMITATIONS ARE STATED ON EACH ONLINE COUPON.
Click on the print button below,print and fill out the form and drop it off at the Pizzaria.